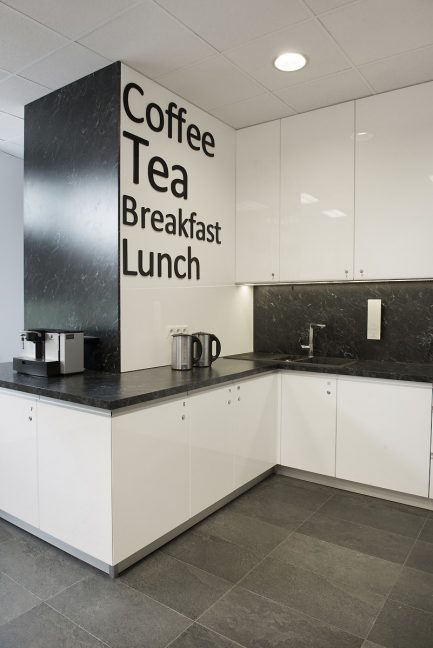 SNACKS We invite you to make use of our vending machine with snacks and soft drinks located in the kitchen at level "0".
COFFEE Our kitchen allows the purchase of high-quality Nespresso coffee prepared in a high-pressure coffee machine.
SHOP Carrefour Express, an all-night, well-supplied grocery store can be found in close vicinity of our building.
FOOD DELIVERY Information about companies you can order tasty food from by phone can be found in every apartment.