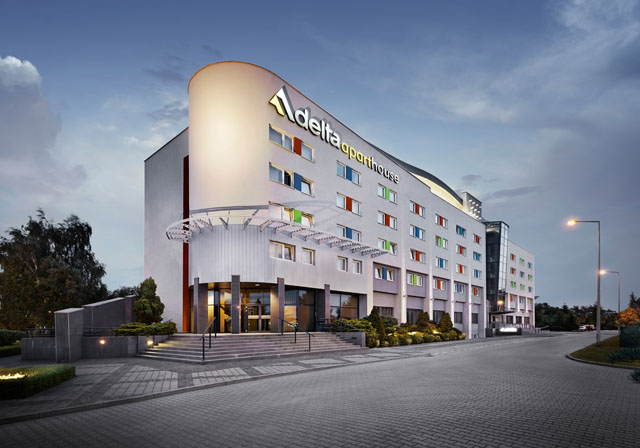 DELTA APART HOUSE is an apartment- and office- building managed by Delta Property Sp. z o.o. Sp. k.
We invite you to take advantage of the services provided by our modern building, with its own monitored parking lot, well-equipped conference rooms and an all-night reception:
– Hotel studio apartments
– Studio flats
– Offices
– Hourly-rent offices
We offer short-term, daily apartment rental and flat rental for periods of over 30 days. Our offer consists of a dozen or so brand new hotel apartments and several dozen modernly furnished studio flats (over 170 accommodation places in total) available for rent for any period of time, as well as varied office surfaces for permanent and hourly rental, over 1300 m2 of high-class office surface altogether.
The convenient location of the Delta Apart House allows for quick access to both Wrocław's ring road (which connects to the A4 highway) and the route towards Warsaw. The drive from the Wrocław-Psie Pole district to the Old Town Marketplace takes at most 15 minutes by car.