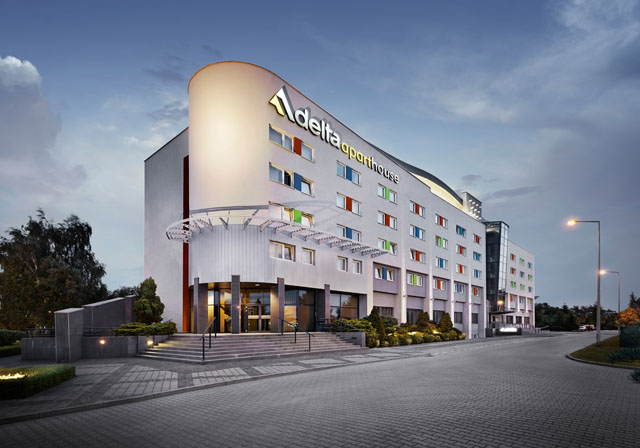 start / apartments / description
The apartments of the DELTA APART HOUSE are a perfect alternative to conventional hotel rooms.
The comprehensive furnishing of the apartment enables you to treat it as if it were your own house.
Our apartments have been designed with quality and functionality in mind to satisfy the needs of the most demanding of guests.
Renting an apartment guarantees you an unparalleled level of privacy and safety, impossible to find in an ordinary hotel.
Our apartments are two-person with two separate beds allowing the accommodation of two independent guests. By the guests' preference, they can also instead be outfitted with a double bed.
The kitchen equipment includes: a ceramic hob electric cooker, a baking oven, a microwave, a refrigerator (with a deep-freezer), an electric kettle and kitchen utensils (along with cutlery, glasses, a corkscrew, a chopping board and more).
In the bathroom the following can be found: a bathtub with shower, an automatic washer, a cabinet for utensils, paraphernalia and towels.
The room is outfitted with capacious wardrobes, closets, bookshelves and drawers, a work desk, a coffee table with an armchair and a set of bed linens.
WiFi Internet access in the apartment is provided free of cost.
The reception and a monitored parking lot is at your disposal 24 hours a day. At the reception the following can be lent: a clothing iron, an ironing board, a hairdryer, a hair iron and a vacuum cleaner. It also allows you the usage of storage lockers.
Delta Apart House has embraced a non-smoking policy. In order to maintain a healthy environment in our apartments and to ensure the comfort of the majority of our guests, smoking in all apartments is strictly prohibited.